Holla kids! February's meeting is coming fast, so if you haven't started reading our next book yet, GIT ON IT. We'll be reading the first book of James Patterson's popular Maximum Ride series - are you ready to get MAXXED OUT?!
Here's the synopsis: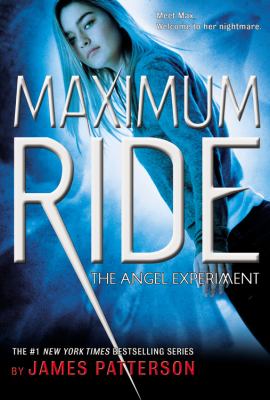 Maximum Ride by James Patterson
"In James Patterson's blockbuster series, fourteen-year-old Maximum Ride, better known as Max, knows what it's like to soar above the world. She and all the members of the "flock"--Fang, Iggy, Nudge, Gasman and Angel--are just like ordinary kids--only they have wings and can fly.
It may seem like a dream come true to some, but their lives can morph into a living nightmare at any time...like when Angel, the youngest member of the flock, is kidnapped and taken back to the "School" where she and the others were experimented on by a crew of wack jobs. Her friends brave a journey to blazing hot Death Valley, CA, to save Angel, but soon enough, they find themselves in yet another nightmare--this one involving fighting off the half-human, half-wolf "Erasers" in New York City.
Whether in the treetops of Central Park or in the bowels of the Manhattan subway system, Max and her adopted family take the ride of their lives. Along the way, Max discovers that her purpose is save the world--but can she?"
Ugh! jealous - I wish
I
could
fly
... then again, I don't think the whole being-hunted-by-crazy-scientists thing would be much fun, so I'll keep to the ground for now. This book is hard to put down, and it goes FAST, so get to reading!
If you're already done (
thank you...
) OR if you're just starting, sound off in the comments - tell us what you're looking forward to in the book or what you just HAVE to talk about at the meeting! NO SPOILERS, though, pleaseandthankyou - this is a series, so if you've already read past the first book, don't spoil the other books for others!
And don't forget to come to the meeting on
February 7th, 6pm
at the library!